Wplongform Blog Posts

Today we're excited to announce that we are acquiring Longreads, the pioneering service that helps readers find and share the best longform storytelling around the world, for reading on mobile devices. Over the last five years, Longreads and its co...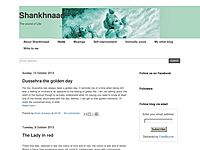 All the colours stared longingly at the glistening trophy standing on a pedestal in the town square. The trophy was to be awarded to the most beautiful colour after a fortnight. The competition would have been easier if it was concerned only with out...
This spring, we introduced the WPLongform tag, as we wanted to give bloggers who write longer pieces (of over 1,000 words) and longform readers a space within the WordPress.com Reader to share and discover new content, from nonfiction to fiction to...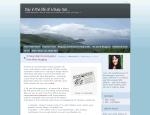 Last month Cheri took a look at longform writing on WordPress.com, and how tagging your over–1000-word posts WPLongform can help fellow bloggers, readers, and the editors of Freshly Pressed to discover longer, more in-depth material in the WordPre...

We dive daily into the Reader of WordPress.com just as many of you do, sifting through the latest posts like we're foraging in a vast forest. One of the things we love about this community is the diversity: from brave pieces of memoir to polit...