The Affair Blog Posts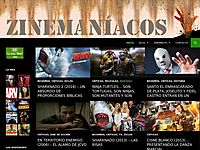 ¿Aún no sabes qué series se renuevan esta temporada? ¿tampoco las que se acaban?, échale un ojo a este post y aclara tus dudas...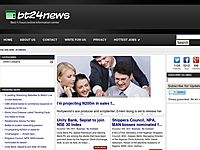 Boyhood won the Golden Globe award for best drama film last night. Directed by Richard Linklater, Boyhood tells the simple tale of a boy growing up. It was a bold endeavour, however, because it was shot over 12 years with the same actors. The Golden...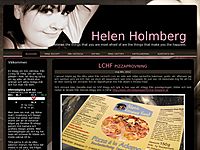 Bara måste tipsa er om ny (för mig åtminstone) serie – The Affair. Har under sista veckan sett alla tio avsnitt, svårt att slita sig från karaktärerna Alison och Noah. De träffas av en slump och en annorlunda relation påbörjas. Serien...

A wild, strange and powerful finale of the first season of The Affair tonight.I'm going to pretty much put aside Noah's story in this review/analysis, even though it had some excellent moments such as Noah having sex with three successive babes at th...

Well, The Affair 1.9 was near as perfect as a story with two different perspectives can get, sometimes mirroring, sometimes opposing, and tonight converging literally at the end as Noah arrives at the train station in time to see Alison and Cole the...

It was good to see The Affair 1.8 tonight - I missed it last week. The episode could have been titled "Noah to the rescue," which was the way Alison sees Noah, in her attempt to deal with her self-possessed mother and her grandmother's impedin...

A very different episode of The Affair tonight - 1.7 - with barely a scene in either story of Noah and Alison together. But the episode was one of the best in the series so far, and broke all kinds of new ground.In a nutshell, Noah and Alison...

A real change of pace - to the dark side - on The Affair 1.6 tonight, as Noah and Alison split apart because of Alison's dealing in cocaine.Interesting, first of all, that in this criminal episode, there's no scene at all, for either Noah or Alison,...

An excellent episode of The Affair tonight - 1.5 - which broke ground in a variety of important ways, including The first half is Alison's and the second half is Noah's story, reversing the usual template of Noah going first. This gives us...

An unusually tender and beautiful episode - 1.4 - of The Affair last night, different in two important respects from the first three episodes. We see no major characters except Noah and Alison. And their stories are not parallel but seq...

For some reason, my favorite scene in The Affair 1.3 was the one with Noah and his book agent, who takes shots at fantasy and self-publishing. The latter I can understand, coming from an agent. After all, self-publishing would put litera...

No, there wasn't any actual time travel in last night's The Affair 1.2, but Noah was sure talking about it to Allison in a pivotal scene, and he got the multiple worlds solution to the grandfather paradox just right, kudos to the writers. ...

Just saw The Affair's first episode, nearly a week before show time on Showtime, thanks to Showtime On Demand, for everyone who has that. The following review has spoilers.The first episode is neatly split into two parts - two, mirror stories...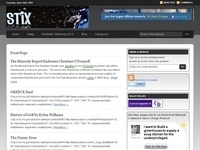 A man returns home a day early from a business trip. It's after midnight. While en route home he asks the cabby if he would be a witness. The man...