Single Dad Blog Posts
Sweet father entered beauty school for his daughter's hair stylesGetting the hair done is most likely the hardest part of being a girl. The hair is said to be the crowning glory of a woman. It makes her look even more amazing.Even little girls want t...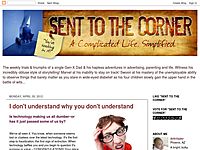 I have noticed recently that Dads in the media are portrayed increasingly as dolts, dummies and dimwits. This post is going to attempt to alter the course of that nonsense.How dare you!As a single Dad to four teens, I have been the grounding voice of...