Medical Donation Blog Posts
Please Help A Fellow Equestrian Prevent This Horrible, Recurrent Cancer From Spreading… This blog post is one that I have done everything within my power for a very long time to avoid because for me and my husband, asking for financial help i...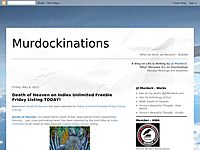 NOTE: I just wanted to say, to those of you who have donated money to help this family out this week, from them and myself, Thank You So Much! A very good friend of mine recently had a serious scare in his life. He almost lost the person closes...