Love And Light Blog Posts
I hope you had a wonderful Mother's Day and that your children gave you plenty of love and hugs or cards and calls!I saw a video on You Tube the other day with Jim Carrey that touched my mother-heart. He was talking about how his path of comedy serve...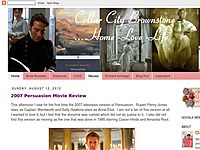 I recently wrote a post about being at a crossroad in my life. If you missed it you can read it HERE. One of the main things that I would rather be doing is purchasing this 30,000 square foot building that was formerly a Catholic church.&...