Khata Blog Posts
Disclaimer : This post is intended to provide few tips, while looking for and buying property in Bengaluru/Bangalore. Information provided in this post is by no means complete. Please your discretion and contact your legal adviser, before taking any...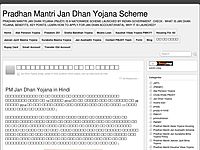 Prime Minister of India, Narendra Modi, has come up with a Pradhan Mantri Jan-Dhan Yojana (PMJDY). It is a nationwide initiative to ensure that everyone is financially included. This scheme allows easy access to the major financial services to everyo...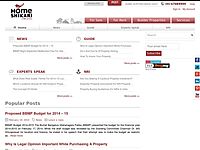 Enlighten yourself with authentic real estate facts, BBMP rules, important property paperwork to buy/sell, property tax payment, real estate trends in Bangalore and all the formalities involved to obtain property paperwork...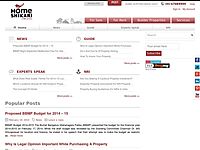 Rahul Khanna, a simpleton from Bangalore has hit rock bottom since the time he has invested in his most ambitious dream home – a towering apartment in Jayanagar, Bangalore. One must be wondering as to what went gravely wrong despite his ambitio...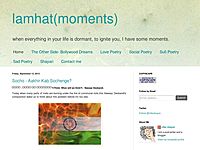 तूने सहा जो दर्द image from: indiatimes.com तूने सहा जो दर्द वो इन्तेहाँ ही थी, तडपी तू रात भर वो हमारी खता भी...