Henri Nouwen Blog Posts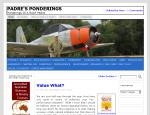 Birthday Celebrations Do you ever stop and ask yourself why you do things? For instance, why do we celebrate birthdays? What makes that one day of the year different from every other day? NOTHING! Maybe it is just that I'm getting old and they seem...
  Rowan Williams   I admit it was something as skin-deep as his sonorous voice which caught my attention when I first heard him on the telly during his enthronement as 104th Archbishop of Canterbury in 2003. Then it was the thoughtfulness o...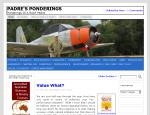 Recently I was reading a book by Charles Ringma (Dare to Journey with Henri Nouwen) who makes the observation that many of us are "bored in spite of our much-doing", suggesting that we try to cure the disease of boredom with more work or more act...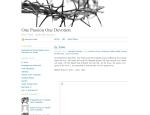 "Sometimes we experience a terrible dryness in our spiritual life. We feel no desire to pray, don't experience God's presence, get bored with worship services, and even think that everything we have ever believed about God, Jesus, and the Holy...