Great Books For Kids Blog Posts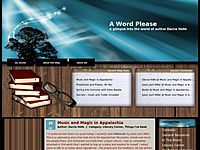 Far to the north of a lush, ancient forest another forest is dying, infested by swarms of bark beetles. A family of impish, stick creatures called Twigs is forced to hide there in a cave, or be devoured by the ravenous barkbiters. In the South Forest...
If you ever thought that talking to your plants was a silly idea, Rebecca and the Strangest Garden on Earth just might have you changing your mind!Rebecca is a delightful young girl spending a long holiday weekend with her Auntie. The warm summer sun...