Gk Today Blog Posts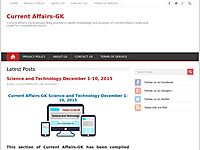 Maharashtra emerged as biggest economy Maharashtra has emerged as the biggest economy within Indian states as disclosed in a latest report released during December 2015 by credit rating agency Brickwork Ratings.This report rated Maharashtra as...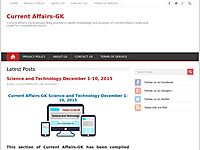 Union Government launched GIAN Scheme to boost higher educationUnion Ministry of Human Resource Development (HRD) has launched Global Initiative of Academic Networks (GIAN) Scheme to boost the quality of higher education in India. It was launched by...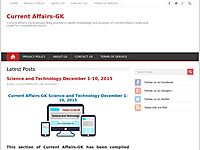 1st December observed as world AIDS day1st December is observed across the World as World Acquired ImmunoDeficiency Syndrome Day. The day is observed to raise awareness about the human immune deficiency virus infection. Theme of the day is 'Getting...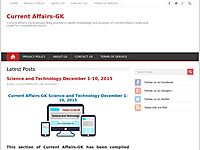 South Korea ratified free trade agreement (FTA) with China South Korea has ratified a free trade agreement (FTA) with China that would remove most tariffs between Asia's largest and fourth-largest economies. The pact, signed in June, was passed by...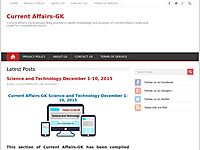 Current Affairs November 28-29, 2015NHAI approved scientific projectsNational Highways Authorities of India (NHAI) has approved a pilot project for undertaking scientific studies on designing greenbelts along national highways. Proposal in this regar...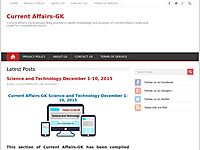 Current Affairs November 26-27, 2015Michael Keating will be the Special Representative for Somalia and head of the UN Assistance Mission in SomaliaUN Secretary General Ban Ki-moon announced Michael Keating (UK) as the new Special Representative for S...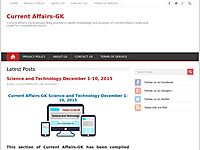 November 25 as the International Day for the Elimination of Violence against Women The United Nations General Assembly resolution of 17 December 1999 has designated November 25 as the International Day for the Elimination of Violence against Women. T...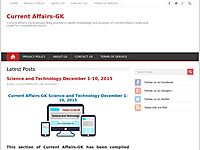 26th November will be observed as 'Constitution Day'The Government has decided to observe 26th November as 'Constitution Day. On the day in 1949, the constitution was adopted which came into force on January 26, 1950 marking the beginning of a...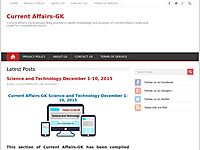 BrahMos missile successfully test-firedBrahMos supersonic cruise missile was successfully test fired from on board of recently inducted guided missile destroyer INS Kochi off the western coast.It was 49th trial of the BrahMos missile. It successfully...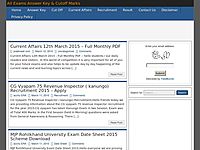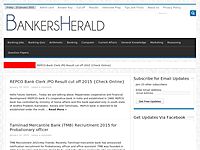 Advertisement Indian Culture: Basically India is popular for own culture amongst all the countries; Indian culture is one of the known cultures to humanity. Although it is very difficult to defined Indian culture heritage of India but still an attemp...