Fema Blog Posts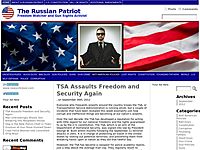 While I'm not the first to be skeptical of the whole concept of a zombie apocalypse, but recent events have encouraged me to write about the subject. December 21, 2012 is the day many people have been lead to believe is the end of the world, marked...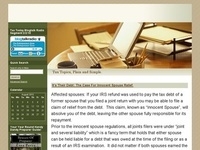 Historically, the months between May and October signal disaster season for many states. Preparedness measures are taught to address many things but few will address keeping your tax and other important records safe. Along with other valu...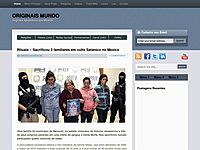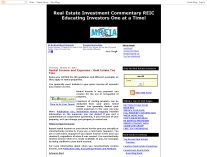 Florida's Hurricane Season One of the biggest pains being a real estate investor in Florida is getting prepared for Hurricane Season. Due to the amount of work, we wait to the last minute before placing the hurricane shutters onto our...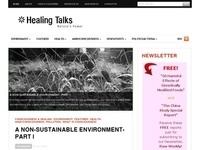 Defending our lives and our liberty (Healingtalks) We put together this summary of information about how in 2012 America is in grave danger. Hand out flyer below The summary is designed to fits on a 8 1/2 by 11 page as a flyer to hand out to the publ...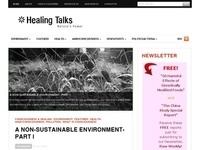 (Healingtalks)  Most readers proably know that the NDAA act passed by Congress on December 15, 2011 allowed for the arrest of any US citizen on US soil, just by accusation of being a so-called "terrorist," without any rights to an...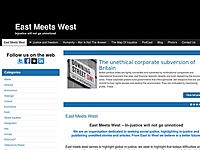 As we know Obama has signed the latest NDAA, this bill is one of the most controversial bills in our history. Obama himself stated "The fact that I support this bill as a whole does not mean I agree with everything in it. In particular, I have...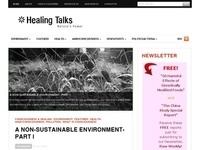 Super-urgent call to action - Ron Paul warns of real harms to America Nathan Batalion, Global Health Activist, Healingtalks Editor (Healingtalks) A healing blog normally is focused on giving you the means to heal yourself, and to ward off the externa...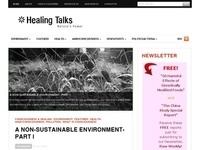 US Constitution repealed by frightening new law Nathan Batalion, Global Health Activist, Healingtalks Editor (Healingtalks) You might the headline is just a cute joke but unfortunately it isn't. The mainstream media doesn't want you to kn...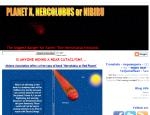 As Hercolubus gets closer, its powerful magnetic field is altering all heavenly bodies in the Solar system, and that become a threat of collision when a Near Earth object pass too close to us.That is gong to happen on 11/9/11. According to NASA scie...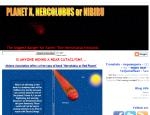 As Hercolubus gets closer and its approaching consequences are more a more obvious, the governments emergency agencies, try to do something to relieve the inevitable: big earthquakes, monster tsunamis, great volcano eruptions, deadly tornadoes, flood...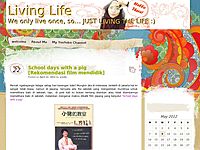 Holla wordpress,salam oktober. Rasanya sudah lama sekali tdk menulis disini. Mian (_ _) Waktu itu saya pernah blg "I really want to have a job in showbizz world,broadcast,journalism". And now…. Alhamdulillah saya diberi kesempatan u...